The Tom Smith New Mexico Chapter
Revision Date 5/9/2021
---
Home About our Chapter Meeting and Location Nat HQ website How to become a Member
Members Only - The Good Stuff (Chapter News Letters, By-Laws, Articles, etc.) webmaster@afionm.org
---
- Home -



We will again be meeting at Sunnyside Up Cafe Wednesday, May 12th, for those who feel comfortable enough to venture out and attend. The room should be available by 11:00 and orders placed by 11:30 when the meeting is scheduled to begin. Masks are still encouraged but optional and no one will take offence at whatever your choice is after you are in our meeting room.
-
We have a live presentation this month by Robert Hull our current Chapter Secretary. See his Bio under Biographies in the Members Only section.
-
A reminder that we still need nominations and have an election for the 2020 - 2022 term of Chapter officers but the voting can wait until we are meeting in strength again, which may not be until later this year. The current officers will continue in their capacity until such a time as this, but are looking forward to those elections.
-
Remember, if you haven't already, to get registered for your Covid-19 inoculations at https://cvvaccine.nmhealth.org/my-registration.html and I understand that CVS is now accepting walk ins but would call them first to confirm.


Speaker for May meeting:
Robert W. Hull - FORMER TECHNICAL DIRECTOR, UNCONVENTIONAL WARFARE DEFENSE ROGRAMS, LOS ALAMOS TECHNICAL ASSOCIATES INC. (LATA), LOS ALAMOS, NM, and our current Chapter Secretary.

Topic:
"The Silent War Between East and West - The War of Information".

While historians debate it, the 1947 Truman Doctrine roughly marked the beginning of the undeclared Cold War. Likewise, the finish of the Cold War is generally agreed to be marked by the dissolution of the Soviet Union in 1991. That war was "fought" by the West to contain Soviet geopolitical expansion although little actual fighting occurred. A new type of Cold War has been brewing for a number of years, but the West's political leaders only took significant interest when Putin's Russia quickly invaded eastern Ukraine in 2014. Subsequent meddling by Russia in the 2016 U.S. elections, and now the computer hacking of major U.S. government systems attributed to the Russian military intelligence unit, GRU, are evidence of how aggressive the Russian Federation is in pursuing their military doctrine, a doctrine based upon "the prior implementation of measures of information warfare in order to achieve political objectives without the utilization of military force..." - The Military Doctrine of the Russian Federation" approved by Russian Federation presidential edict on 5 February 2010, (https://carnegieendowment.org/files/2010russia_military_doctrine.pdf)

This lecture builds on others Mr. Hull has given to intelligence, military, homeland security, and other organizations. Some related talks he has given include:
The IRA, Trolling and the Rapid Rise of Russian Interference,
Is the Increased Covert Use of Unconventional Weaponry Causing Society to Redefine Acts of War?
What GRU Use of Novichok on Extremists, and Russian Disinformation Bodes for the Future.



A Password is needed for the Members Only section of this Website.

Please contact Chapter President for User Name and Password if you are a new member or have forgotten it:
e-mail: President@afionm.org
or Sam Shaw - Phone: 505-379-3963.
I pledge allegiance to the flag of the United States of America and to the Republic for which it stands, one nation, under God, indivisible, with liberty and justice for all
AFIO Principles and Objectives AFIO
Chapters are fully autonomous groups supported and chartered by AFIO National Headquarters to conduct activities in consonance with current AFIO bylaws, principles and educational objectives. Through meetings, publications and scholarships, Chapter members and Associate members serve to maintain and strengthen professional and collegiate bonds.
AFIO members subscribe to the US intelligence community's core values of patriotism, excellence, integrity, dedication and loyalty. By understanding the history of intelligence from its ancient world underpinnings to twenty-first century wizardry, AFIO's key objectives and principles are to support today's needs and foster forward thinking for:
A strong and responsible national intelligence establishment able to manage growing threats and issues in today's globally intertwined environment.

Understanding of the intellectual, political, business and public communities for an effective and cohesive national intelligence infrastructure.

Strategies in intelligence operations that support leaders at the local, state and federal levels as they make timely security decisions.

Stimulation of interest in the career needs of US Intelligence and its contractors, among a wide range of students at high schools and universities around the country.

Execution of effective national policies that advance the defense and security of the country, its citizens and its allies.
Intelligence Community Member Organizations:
Army Intelligence
Air Force Intelligence, Surveillance and Reconnaissance Agency


Central Intelligence Agency
Defense Intelligence Agency
Department of Energy
Department of State

Department of the Treasury

Drug Enforcement Administration
Federal Bureau of Investigation NSB
Marine Corps Intelligence
National Geospatial-Intelligence Agency
National Intelligence
National Reconnaissance Office
National Security Agency
Navy Intelligence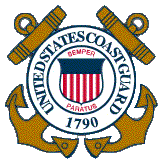 US Coast Guard
US Marshals Service
US Postal Service
State, County & Local Law Enforcement